Dog Grooming Calendar
Please check if your date is available on the calendar then click on the calendar to book it. We will send you confirmation once we have you booked. New clients-
click here
to setup your account first. Remember, drop off and pick up is 7:30-9:30 AM and 4-6 PM.
Grooming and bathing available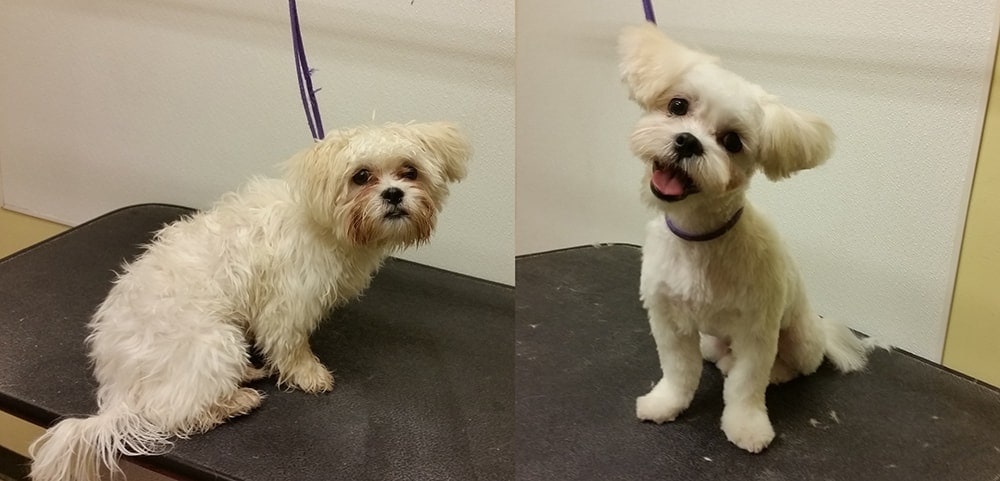 BATHS and GROOMS currently available 7 days a week! Please call for an appointment.
Please drop off your dog between 7:30-9:30 AM and pick them up between 4:00-6:00 PM. Please call first to check availability and seasonal time changes for pick up and drop off.
Our groomers have great experience and are wonderful with the dogs. You name it; we can do it! Sensitive skin, itchy skin, oily/yeasty skin, skin infections—we've got you covered with shampoos and products for each type.
Long hair, short hair, matted hair, curly hair, straight hair, wiry hair—we can help you decide on some options for your style or stick to your tried and true do! Ask about our wonderful shed treatments to tackle all that undercoat.
Like the way nails are done with a Dremmel tool? So do we! Save your skin and wood floors from scratches with a nice smooth rounding of the nail as opposed to a jagged clipped edge. (This depends on if they will let us. Some pups won't like the noise and will have to be clipped, but we will always try.)
Of course, PUPSI offers baths and brush outs, nails trims, anal gland expression, teeth brushing and ear cleaning a la carte if you don't need a full grooming service.
Combine your day with a 1/2 day of play in the daycare for $13.50. Wear 'em out and send 'em home clean!
Been taking my pups here for almost a year and they love it. Convenient drop off and pick up times. The cuts always look great and the stinky nuggets always leave smelling great!

Mike F.
Grooming Rates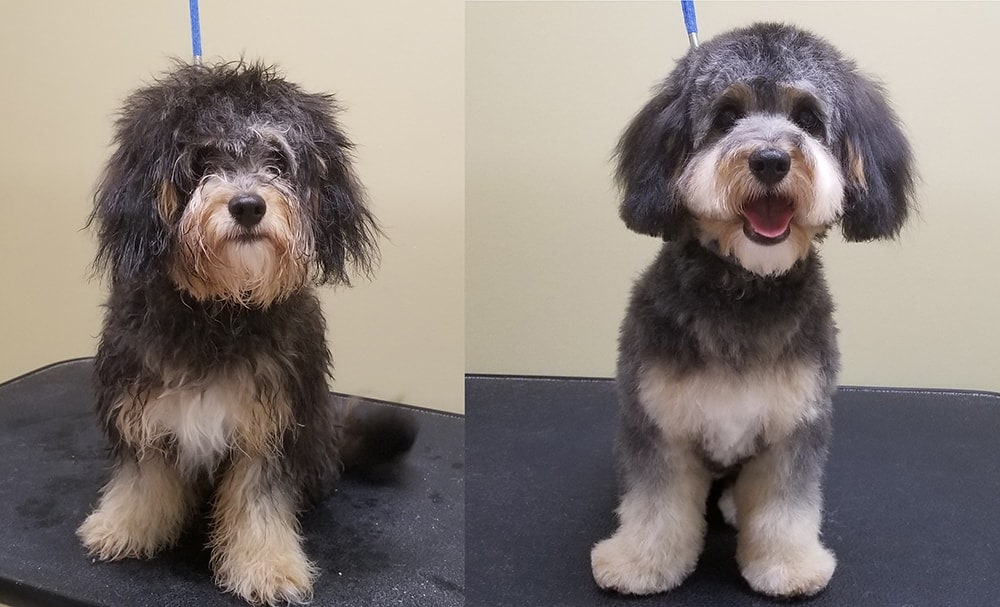 When you ask for a…
Bath, it includes shampoo, conditioner, nails trimmed (additional $10 for Dremel), ears cleaned and blow-dry. Prices depend on dog size and coat. $35 and up.
Flea bath, it includes everything listed on the bath but a gentle flea shampoo is used and in extreme cases of irritation is followed with a soothing soak for the bites. We also give your dog a Capstar to make sure all fleas are killed. $20 add-on to your dog's normal bath price.
Groom, it includes everything listed on the bath, nails trimmed (additional $10 for Dremel) and followed by a haircut of your choice. Extra charge for anal glands and brushing teeth. Grooming rates can vary depending on coat condition and dog behavior. $45 and up.
Shed-less Treatment, this is $20 service you can add on to your bath or groom. Shed-less treatment includes: shed-less shampoo, de-shedding conditioner, force dry blow out and extra time brushing out with a Furminator.
Spa Package, this is a $30 service you can add on to your bath or groom. Spa package includes: premium shampoo hand-picked for your dog's skin and coat, ultra silk premium conditioner, brush teeth, ear cleaning/plucking, Dremmel nails and anal gland expression.
A la carte services:
Teethbrushing, $10.
Nail clip, $15.
Dremel Nail grind, $20.
De-mat fee, $30 hr.
Anal glands (only done with bath or groom), $15
No call-no show/no cancellation within 24 hr. fee is $25.
Below is a BALLPARK guide to pricing, we cannot give quotes over the phone.
| | |
| --- | --- |
| Dog Type | Rate |
| Cocker Spaniel, Lhasa, Shih-tzu, Maltese, Scottie, Westie, King Charles, Yorkie, Bischon and smaller mixed breeds | $45 and up |
| Golden Retriever, Collie, Sheltie | $55 and up (includes scissor paws, skirt, hocks,ears and tail) |
| Toy/Mini Poodle | $45 and up |
| Standard Poodle | $75 and up |
| Wheaten Terrier/Doodles | $75 and up |
| Springer Spaniel | $55 and up |
| Shave-downs | $45 and up depending on size and coat |
| Irish/Gordon/English Setter | $55 – $70 |
Before/After Gallery