Read our roundup of the most dangerous household items for dogs
At PUPSI, we put our dogs first. If you've been wondering how to canine-proof your home to avoid any accidents, read below to learn more about what to keep out of the reach of your furry friend. If you're unsure about something around the house that might be harmful, feel free to contact us and we'll be happy to answer your questions!
Human food
Our pets eat special food for a reason. Because of their sensitive digestive system, a lot of human foods can be fatal when ingested. Some of the more dangerous foods to avoid giving your dog include: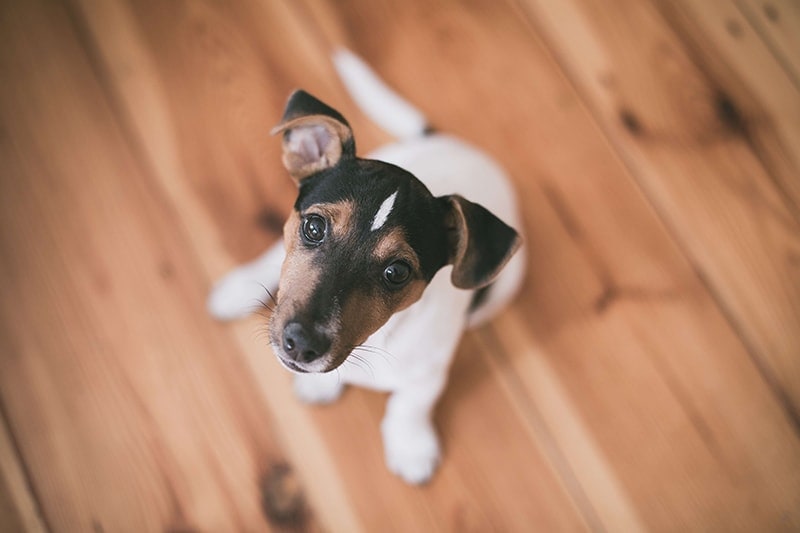 Chocolate – Made from the cacao seed, this food contains a harmful ingredient called methylxanthine, which is a stimulant that can cause rapid heart rate, vomiting, diarrhea, panting, excessive thirst, seizures and even death. Keep in mind, that dark chocolate has the highest level of this ingredient, while milk has the lowest.
Grapes or raisins – These fruits can cause internal stress, including kidney failure. Since these foods are tiny, take caution when you or your children are eating because they can easily fall to the floor where your pet can pick them up.
Onions & Garlic – These can kill blood cells in dogs, so chop with care when preparing meals, as these foods are used for lots of common recipes.
Macadamia nuts – These nuts can cause a myriad of problems including weakness, hyperthermia and tremors in dogs. According to the ASPCA, signs usually appear within 12 hours of indigestion.
Chewing gum and certain kinds of peanut butter – These foods can contain an ingredient called Xylitol which can cause liver failure and low glucose.
Household cleaners
Regular household cleaners contain harmful chemicals found in products like bleach and other disinfectants. Some of these products are kept under the sink in the kitchen or bathroom near the ground, so consider putting them in a higher spot so your pet can't accidentally stumble upon them! These chemicals can cause lots of problems, and if heavily ingested could be fatal.
Human prescriptions
Many different medications can have harmful ingredients that can be toxic to a dog's system. Always remember to keep these out of your dog's reach because even a child-proof cap can be chewed through.
Insecticides
Similar to household cleaners and human medications, insecticides are made with poisons that can cause internal damage when ingested. Even though some may claim they're non toxic, if a large amount is swallowed, it could mean trouble.
Underwear & socks
Leaving underwear and socks around the house may seem harmless, but these items can cause internal distress that may even require surgery! Dogs can ingest underwear or socks and not show signs until almost a week later, where surgeons have to go in and remove them if the dog hasn't passed them through.
Always be Alert
Moral of the story? The best thing to do around your home is to keep harmful substances out of the reach of your pet. However, if your dog has ingested any of these substances, don't waste any time. Call your nearest animal hospital and get professional assistance before it's too late.
How to Tell if Your Dog Has the K9 Flu
Thankfully we have not seen any cases but, in light of the current spread of K9 Flu in NC please make sure to monitor your dog for any flu like symptoms and see your vet if necessary. If your dog is acting lethargic or different than usual, sneezing, coughing, discharging mucus or holding a resting temperature above 103 please keep them at home and contact your local vet.
Pupsi has been following the news as best we can and is staying in close contact with our veterinarians for any updates. Currently, as there is no vaccine for this flu we are relying on owners to monitor their dogs for symptoms and if showing any signs to keep them at home and contact their vet. Pupsi keeps a stringent sanitation policy in effect to maintain cleanliness of the facility and will continue to monitor for any symptoms in our guests during their stay.
Please call if you have any questions or concerns. Thank you for your patronage.
PREVENTING HAZARDS TO YOUR DOG AT HALLOWEEN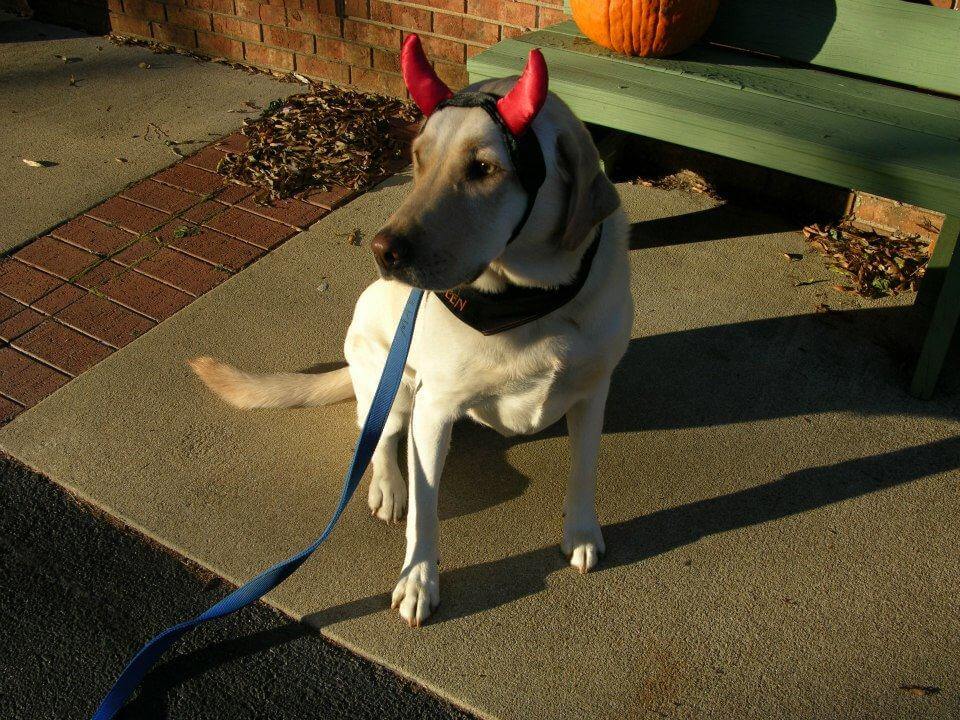 Everyone enjoys this time of year, the brisk weather, the State Fair (and fair food), leaves changing colors and of course…Halloween. During the good times this season brings, be sure to think about keeping your pooch safe from some of these seemingly innocuous things.
Candles
While candles can help create a spooky décor around the house or in a pumpkin, dogs may let their curiosity get the better of them and end up with a burn on the nose, so keep them in mind when deciding where to place them. Keep candles placed high or out of reach of your pets and a safe distance from any edges where they could be knocked off by a curious pup.
Chocolate
Most people with dogs know about the danger of chocolate to their furry friend's health if ingested. Some owners may not know about grapes/raisins. Raisins, you say? Yes, some healthy minded neighbors like to offer a more nutritious snack for trick or treater's, and those small boxes are perfect for handing out. However these snacks can be extremely hazardous to your pets' health causing kidney failure. Another problem with candy and pets is not only poison but also the wrappers they come in. If dogs eat these wrappers, they can become lodged in their digestive tracts and bowels and cause serious problems.
Costumes
Other things to keep in mind are the costumes you may be using for your family and your dog. Your four-legged friend can't tell you that the costume they are wearing is causing a problem or discomfort, so be aware. Look to make sure the costume is not causing problems to their breathing, vision or movement. Also, be cautious to make sure that nothing on your pet's costume would be enticing for them to try and eat, like beads, glow sticks, etc.
Keeping your dog safe during Halloween should be added to your list of things to do when preparing for the occasion. Remember these tips when decorating and donning for that night of fun. If you think your pet has eaten something that will be hazardous, call your local emergency vet sooner rather than later.
And don't forget to bring your dog out for daycare at Pupsi donned in their safest, but cutest, Halloween costume! We'll be hosting our Halloween Costume Party for the pups on Halloween, Friday, October 31st. There will be a costume contest, and the winner of the best costume will receive a $10 off coupon for any of our services here at Pupsi.
PUPSI HALLOWEEN COSTUME PARTY 10/31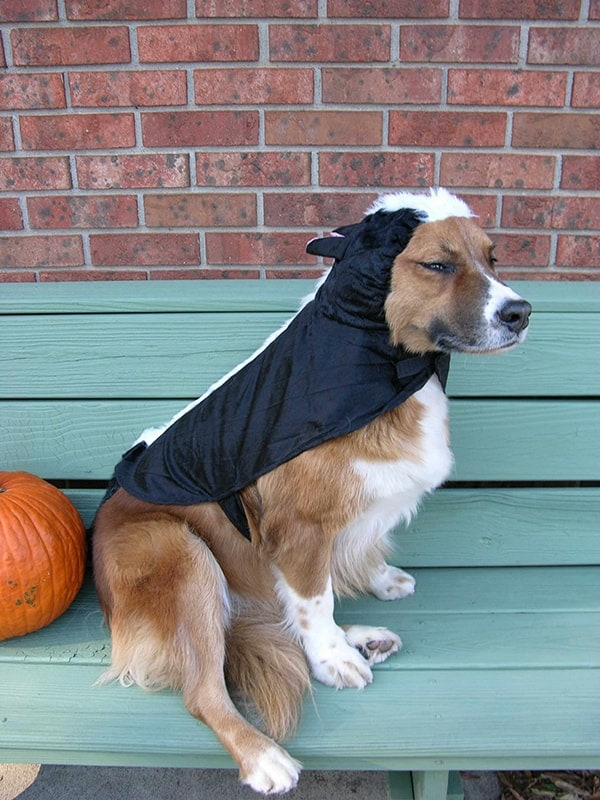 Don't miss this years Costume Party Friday 10/31! Bring your pup for Daycare as usual, but have in costume (or throw it on when you get here) for a quick picture before they go out to play (costume off of course) There will be food and prizes for all! Up for grabs are free daycare days, discount coupons, treats, free nail trims, and Pupsi schwag!
See more photos from previous Halloween Costume Parties and get more details on this event over on our Facebook page! Bring your pup prepared to have a spooky good time!